Fiber optic FTTx access transmission systems (fiber to the home) networks
Fiber optic FTTx access transmission systems (fiber to the home) networks have become the fundamental element of a modern telecom network used primarily in collective residential buildings. We install fibre
components of the FTTx network within the project specifications efficiently and consistently in both AON Point to Point and PON Point to Multipoint topology.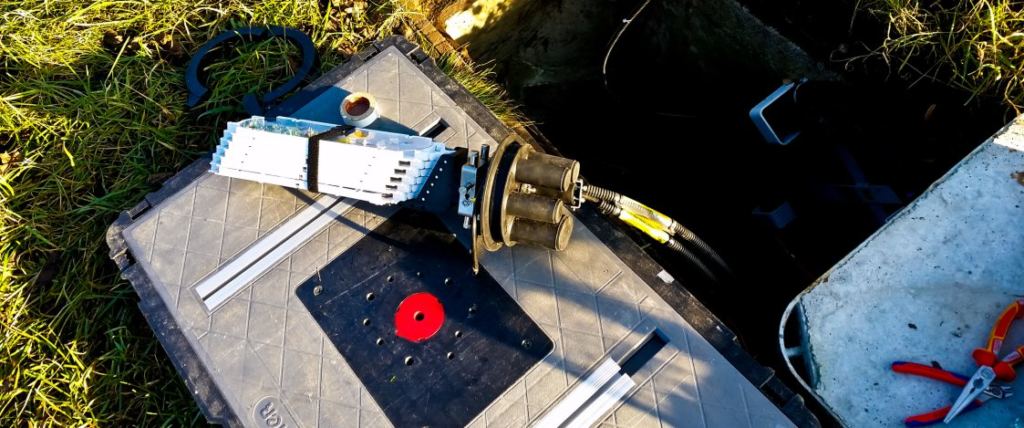 We are familiar with best work practicies, products manufacturers and the latest fiber optic technologies, including:
installation of internal distribution breakout cabling systems.
splicing of blown optical fibers,
installation of easy access fiber optic systems. (fibre to pigtail fusion splice, pre terminated connectors – mechanical splices, low loss hand polish cold cure connector terminations)
splicing external feeder fibre cables
splicing ribbon fibres
verification of the correctness and quality of the installation by precise OTDR measurements and insertion loss tests.
accurate measurements of the active network lignals by PON testers.
diagnostic tests services for faults/damage location and rectification.
Telecommunications carriers
We work in an active environment of telecom carriers.
We have experience of connecting global carrier operators in telecom hub centres, in particular:
fusion splicing of fibre cables in distribution panels, fibre muffs and enclosures of all types and connections.
Single-mode and multi-mode connectors SC / PC, SC / APC, E2000, FC, SC, LC, MU.
Installation services of fiber optic systems