Ribbon fibers have been around for over 25 years, and they are widely used in the data center environment as a natural consequence of the rapidly growing demand for data transmission. Due to the smaller size compared to standard fiber optic cables, incomparably denser fiber packing, quick and efficient installation they are also widely used in OSP applications – FTTX backhaul networks in particular.
Ribbon cables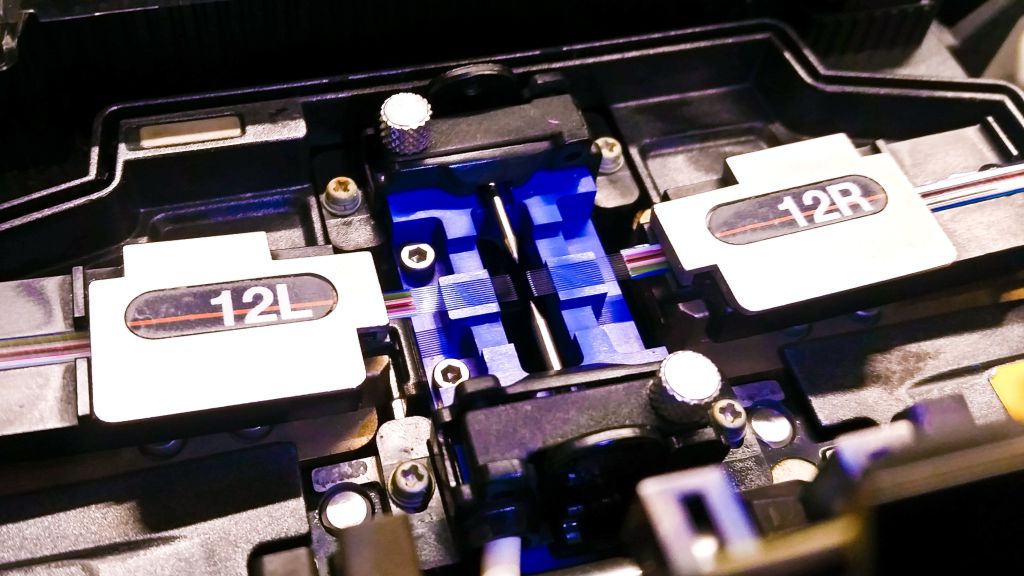 .
Each stage of installation, from project analysis through installation, cable preparation, ribbon splicing and certification, is discussed in detail and consulted with the client. We have full support from the manufacturer of the cabling as well as the equipment that we use to implement the project. We make every effort to finish the project at the highest possible level, every time and on time.
It doesn't matter if it's a 144 or 288 loose tube that requires ribbonization, or the 3,456 core extreme density Corning Rocket Ribbon, or the second-generation UHFC Sumitomo pliable ribbon or Commscope spider web ribbon.
For you, we will make connections of all types of these cables and their combinations with the utmost care, according to the manufacturer/project specifications and on time.
For all installations, we perform OTDR measurements or/and IOLM tests in accordance with with ISO 11801 tier 1 testing requirements.
Installation services of fiber optic systems